Sandor Csudai was born in 1987, Budapest (Hungary). After his studies at Prater Street School of Photography, he strenghtened his skills at different photography studios, magazines, festivals, events and newspapers. 
His work was honoured by recognized awards - Hungarian Press Photo contest, Award of Excellence in the Pictures of the Year international, 

Brassaï​​​​​​​ Press Photo contest

 and he also won one of the most prestigious awards in Hungary: Junior Prima Award in 2015, and Hemző Károly Award in 2019. He consideres to present not only the everyday life happenings, but find and show human reactions, emotions behind actions, so we can see the deepest and sometimes hidden moments, what we can't always see at the first time.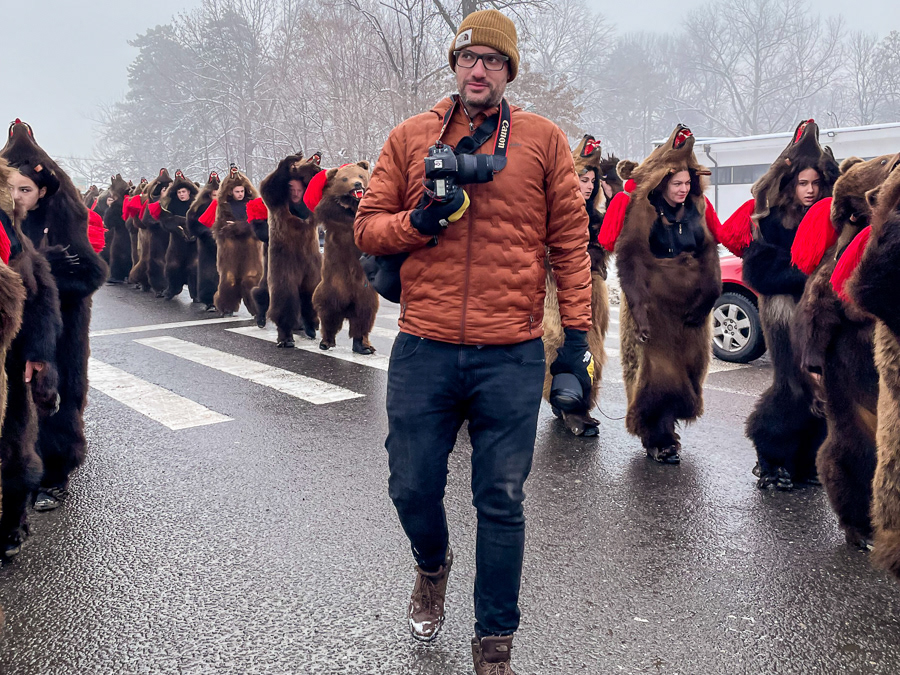 Thanks the photographs for Peter Papajcsik, Zsófi Szollár, Balázs Béli, Máté Ladjánszki, Tamara Vukov (c)
Honors & Awards:
2023 - Artificial intelligence group photo exhibition in Főfotó - Budapest, Hungary
2023 - I. Simon Móricz-Sabján photocontest - Won 5 prizes in 4 categories
2023 - Hungary 365 Photo Exhibition - The outdoor group exhibition on the Danube Promenade 
2022 - Selection of the Best Hungarian Press Photos of 40 Years - Group exhibition in Capa Center
2022 - 40. Hungarian Press Photo Contest - 3rd place in Art series and 3rd place in Art single category
2021 - Images of Light - Group exhibition in Kunsthalle Budapest
2020 - Különös Budapest / Budapest Mood - Solo exhibition in 8F Gallery, Budapest
2020 - Art Market Budapest - Group exhibition in Millenalis, Budapest
2020 - Standby - Group exhibition about the pandemic at Kodály Körönd, Budapest
2020 - Eight weeks - Hungarian photographers during the pandemic - Group exhibition in Capa Center
2020 - 38. Hungarian Press Photo Contest - 2nd place in Art single category
2019 - Hemző Károly Award - Best hungarian photographer under 35 years
2019 - 37. Hungarian Press Photo Contest - 1st place in Art single category
2019 - Németh Ferenc Award - Best photograph of home-organized world events
2018 - I. Hungarian Drone Photo Award - Member of the Jury
2018 - XXXVI. Hungarian Press Photo Contest - 2nd place in Art single category
2017 - Hungarian photography from the past half century 1967-2017 - Group exhibition in Capa Center
2017 - FESTIVAL HISTORY through photographs - Group exhibition in Capa Center with Imre Benkő
2017 - Before and after Capa – Hungarian photographers 100 years ago and today - Ljubljana
2016 - BRASSAI Press Photo Contest 2015 (MÚRE) - 1st place in documentary category
2016 - Photographic Art and Beyond - Group exhibition in Kunsthalle Budapest
2016 - Pictures of the Year International (POYi) - Award of Excellence
2015 - Junior Prima Award - Best hungarian photojournalist under 30 years
2015 - Festival photographer of the Year - Heineken Photo Contest
2015 - Robert Capa Contemporary Photography Center - Hungarian Press Photo exhibition
2014 - XXXIII. Hungarian Press Photo Contest - 1st place in picture story category
2013 - National Geographic - Picture of the Day
2013 - "WORK4YOUTH" Photo Contest - 1st place - Central and Eastern Europe Youth Prize
2012 - dotART URBAN Photo Contest - Honorary mention and exhibition in Cracow
2011 - XXX. Hungarian Press Photo Contest - 1st place in sport single category
2011 - Metro National Photo Challange - 1st place in environment category
2011 - Metropol Hungarian Photo Contest - 1st place in environment category
2011 - Wien-Budapest Photo Contest - Honorary mention and exhibition in Wien
2010 - Photographer of the Year - Magyar Hírlap
2009 - Chachipe Youth Photo Contest - Moving Wall group exhibition - New York City
2008 - 2023 My pictures are published in the hungarian Pictures of the Year book every year